Ms. Aitken -PK/K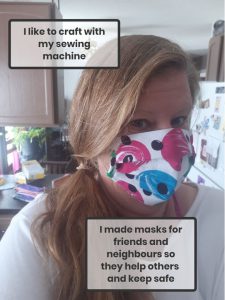 I am Pam Aitken the Kindergarten and Pre- Kindergarten teacher. I have been at St. Louis School since 1999. I have been teaching Kindergarten and Pre -Kindergarten since 2004.  I live in Cudworth and grew up in Southern Saskatchewan in a town called Eyebrow. My family all live in British Columbia now.  Covid – 19 has made going home impossible this spring.
All Kindergarten and Pre – Kindergarten students are connected with me on Seesaw. I am posting activities everyday to bust the boredom and keep them sharp. Most important we share pictures of each other so we don't miss our friends too much.
To date my 2 classes have read 132 books on Epic! Way to go, keep reading.
I am working on class quilt projects so send in those quilt squares so I can start sewing.
Anyone with Covid – 19 home learning photos and stories to share in the year book please email them to me at paitken@srsd119.ca